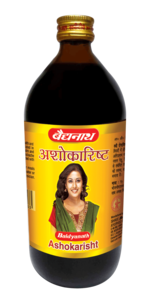 Importance: It is an effective tonic for women problems caused during those days of the month like Pain, fever, bleeding disorders such as nasal bleeding, bleeding haemorrhoids, inflammation, indigestion and lack of taste.
Dosage: 15 to 30 ml after meals with equal quantity o water or as directed by physician.
Indications: Stimulant
astringent relieves burning sensation of hand & feet
Pain of uterus, abdomen
Irregularity in women
Bleeding disorder

This product can not be order online due to delivery restrictions.
For nearest store locator Click here.