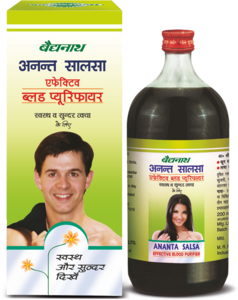 Importance: Anant Salsa is ayurvedic remedy used as blood purifier; it is also effective in removing Acne, Boils and pimples. It also helps in toned up skin and gives you glowing skin without any skin disease.
Dosage: 10-20 ml twice in a day or as directed by physician.
Indications: Purify blood
Toned up skin
Remove Acne
Remove Boils and pimples
Gives you lustful and glowing skin

This product can not be order online due to delivery restrictions.
For nearest store locator Click here.