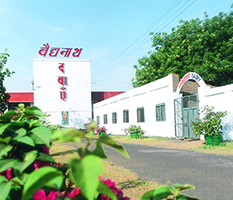 Shree Baidyanath Ayurved Bhawan is the largest manufacturer of Ayurvedic Medicines in India, with over 700 formulations being manufactured and marketed in the Indian and International markets. With products like Chyawanprash Special, Honey, Glucose D, Kabz Har and Kasamrit, and categories like Bhasma-Pishti, Asav-Arishta, Ras-Rasayana and Medicated Oils, Baidyanath has one of the largest range of products in the world. Traditionally an Ayurveda centric organization, Baidyanath has increased its horizons keeping in mind the needs of the modern man. With a strong hold over ethical, more classical, prescription based medicines, Baidyanath has introduced a range of lifestyle and well being products aimed towards leading a healthy and balanced life. Baidyanath has always been forward and progressive in its outlook, while maintaining a firm foot in its rich and illustrious history, carving the path and setting standards in its wake.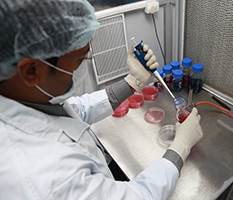 To aid Baidyanath in its strive for excellence and to promote Ayurveda through modern research, the organization set up Shree Baidyanath Research Institute (SBRI) to develop and formulate products relevant to modern times, addressing modern ailments and needs. With revolutionary products like Sugar free Chyawanprash – Chyavan Vit, Kesar and Gold enriched Royal Chyawanprash – Kesari Kalp, Sundari Sakhi tonic etc., SBRI has truly established itself as an expert and pioneer in modern Ayurvedic formulations. One of the primary aims of SBRI is to formulate Ayurvedic medicines, which can help in combating prevalent and fatal diseases including Cancer and AIDS. SBRI also works towards safeguarding the knowledge of ayurveda through the standardization of ayurvedic medicines and quality control.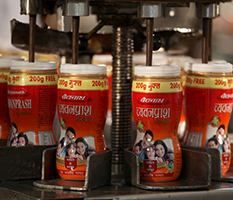 The word Baidyanath is synonymous with ayurved and stands for its efficacy & purity of products. At Baidyanath, product quality is a highly valued parameter. Our 13 GMP certified manufacturing facilities are strategically set up to ensure availability of high quality raw materials to provide products high in efficacy; with units at Naini (Allahabad), Patna, Jhansi, Sioni (Madhya Pradesh) and Kolkata being flagship units. We maintain strict standards of purity and quality to ensure that only the best available raw materials reach the production stage and ultimately your home.
Our registered office is in Kolkata with marketing offices in major states of India. Our Marketing Head Office is situated in New Delhi.
The First Family of Ayurveda takes active part in leading and managing Baidyanath to ensure that it's integrity andcore values are never lost. Our current board of directors include some of the most visionary leaders of modern India.
Chairman & Managing Director

Shri Ram Avtar Sharma

Managing Director

Shri Vishwanath Sharma
Some of Our Proudest Moments
Baidyanath, Naini is proud recipients of Two Nagarjun Awards in a row.
Nagarjun Award on Display at Marketing office in New Delhi.

Mr. Ram Avtar Sharma, Chairman & Managing Director, Shree Baidyanath Ayurved Bhawan, receiving the prestigious NAGARJUN AWARD from honourable President of India Smt. Pratibha Patil in 2009
Mr. Ajay Sharma, President, Shree Baidyanth Ayurved Bhawan Pvt. ltd receiving the prestigious NAGARJUN AWARD from honourable Vice President Shri Bhairon Singh Shekhavat. Year 2005
The company has played host to countless ministers and dignitaries. The Prime Ministers of India have continuously acknowledged & honoured our efforts in providing superlative & unmatched health care services through Ayurveda to the Nation & Society. Some of our proudest moments have been when our honorable Prime Ministers have humbled us by visiting our largest and most advanced unit in Naini, near Allahabad (U.P.).